CoreLogic
CoreLogic is a leading global property information, analytics and data-enabled solutions provider that is utilized by more than 500 mortgage lender partners, 2,500 mortgage bankers, and more than 600,000 real estate agents and brokers.
The company's combined data from public, contributory and proprietary sources includes over 4.5 billion records spanning more than 50 years, providing detailed coverage of property, mortgages and other encumbrances, consumer credit, tenancy, location, hazard risk and related performance information. 
The company – which is headquartered in Irvine, California and is publicly traded on the NYSE under the ticker CLGX – colelcts and maintains the most comprehensive and current property data, mortgage and financial databases in the U.S., as well as Australia, New Zealand, Canada, Mexico and India. In all, its databases encompass more than 4.5 billion records.
CoreLogic analyzes its existing data in conjunction with market and client data to identify opportunities, predict performance, gauge trends, and detect risk. It is a commonly used source for national reporting on various mortgage and housing-related trends in the media. 
In February 2021, CoreLogic was acquired by Stone Point Capital and Insight Partners for $6 billion. Stone Point also has an ownership stake in Homepoint, the nation's third-largest wholesale mortgage lender.
Latest Posts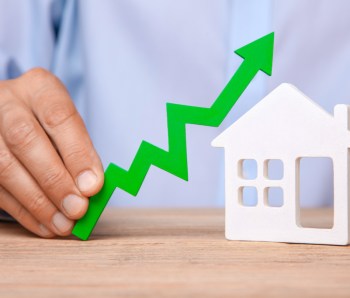 Feb 01, 2022
Home price gains, which are predicted to start 2022 above 10%, will slow to 3.5% by December 2022, according to the latest report by CoreLogic.