Mortgage
HousingWire's Mortgage News coverage spans everything from how your competition is performing to where the experts say the market is headed in 2023 and beyond. The coverage encompasses the latest happenings in the government, regulation, servicing, mortgage & acquisitions, and the reverse space. And, this list is just the tip of the iceberg. It is more important than ever to be equipped with the latest industry news, and it's equally important for you to be agile enough to quickly pivot when that information comes in. Want the latest in lending news delivered to your inbox daily? Sign up here. 
The Latest Mortgage News
March 2022 – The Mortgage Bankers Association forecasts $2.59 trillion in overall origination activity in 2022, which is a 33% decline from the mortgage origination boom in 2021. At the same time, mortgage interest rates are increasing and housing inventory isn't rising at the rate it needs to in order to meet demand. That means that mortgage lenders are fighting to gain a bigger share of a shrinking pie.
As Mike Fratantoni, Chief Economist at the Mortgage Bankers Association, writes in a HousingWire commentary, "… for mortgage market participants, the intense competition in the mortgage market is apparent. However, there is always a benefit in diving a bit deeper into the data to examine how the competitive landscape has changed over time. In doing that, it appears that over the past 10 years, the mortgage market has become even more competitive compared to the period right before and right after the great financial crisis."
Latest Posts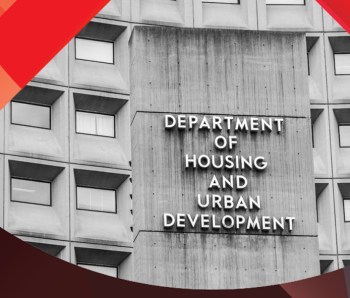 Feb 07, 2022
In recent months, HUD investigators have made redlining cases a departmental priority, according to interviews with attorneys. Here's what those interviews have revealed when it comes to the department's priorities.