Housing Market
The housing market plays an important role in the U.S. economy — on an individual level and in the broader economy. Anyone who has been involved in the housing space long enough, knows that the housing market is a cyclical space. Lower interest rates often drive an increase in home-buying activity as consumer buying power increases. Conversely, higher interest rates often cause a downturn in buying demand. 
HousingWire's Housing Market coverage spans everything from the pent-up demand in the housing market to where the experts predict the market is headed in 2023 and beyond. 
The Latest Market Trends
March 2022 – HousingWire Lead Analyst Logan Mohtashami sums up the current housing market best, saying, "This housing market isn't driven by FOMO (Fear Of Missing Out) or people trying to make a quick buck. That was the housing market of 2002-2005, not what we have today. You can easily see here that we don't have the credit boom as we did during the housing bubble years. We have solid replacement buyers: people needing shelter.
"The problem we have now is that we have a raw shortage of inventory for the number of Americans that need homes. Demographics are solid, the unemployment rate is under 4%, and even with the rise in mortgage rates, they're still under 4.5% today. As you can see, we have had a lot of capacity for home-price growth with current homebuyers. However, I have lost my five-year home-price growth model of 23% in just two years, and inventory has worsened in 2022. So now, I consider this not just an unhealthy housing market, but a savagely unhealthy housing market."
Latest Posts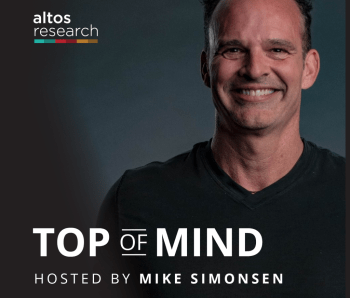 Jul 27, 2023
After dropping slightly month over month in May, pending home sales ticked back up in June, rising 0.3%. The NAR expects a big rebound in existing-sales next year.