Housing Market
The housing market plays an important role in the U.S. economy — on an individual level and in the broader economy. Anyone who has been involved in the housing space long enough, knows that the housing market is a cyclical space. Lower interest rates often drive an increase in home-buying activity as consumer buying power increases. Conversely, higher interest rates often cause a downturn in buying demand. 
HousingWire's Housing Market coverage spans everything from the pent-up demand in the housing market to where the experts predict the market is headed in 2023 and beyond. 
The Latest Market Trends
March 2022 – HousingWire Lead Analyst Logan Mohtashami sums up the current housing market best, saying, "This housing market isn't driven by FOMO (Fear Of Missing Out) or people trying to make a quick buck. That was the housing market of 2002-2005, not what we have today. You can easily see here that we don't have the credit boom as we did during the housing bubble years. We have solid replacement buyers: people needing shelter.
"The problem we have now is that we have a raw shortage of inventory for the number of Americans that need homes. Demographics are solid, the unemployment rate is under 4%, and even with the rise in mortgage rates, they're still under 4.5% today. As you can see, we have had a lot of capacity for home-price growth with current homebuyers. However, I have lost my five-year home-price growth model of 23% in just two years, and inventory has worsened in 2022. So now, I consider this not just an unhealthy housing market, but a savagely unhealthy housing market."
Latest Posts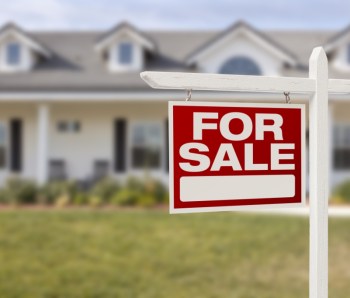 Feb 07, 2022
Homebuyers are feeling pretty pessimistic about the housing market. In January, Fannie Mae's Home Purchase Sentiment Index (HPSI) hit its lowest level since May 2020 when much of the country was still in lockdown