We publish news on rates several times per week, so be sure to check back regularly. Also, don't miss HousingWire's Mortgage News coverage spanning origination, secondary, and servicing. Want the latest in rates and housing market news delivered to your inbox daily? Sign up here.
Top Stories
Keep up with current interest rates and related news at HousingWire's Mortgage Rates Center. Rates are updated daily based on data from Optimal Blue, the Mortgage Bankers Association (MBA) and Freddie Mac's Primary Mortgage Market Survey (PMMS).
Freddie Mac's PMMS only covers purchase mortgages. In addition, the PMMS looks at rates from the first three days of the week from lender websites, while the MBA survey covers the rates on apps collected over the prior full week. Optimal Blue data is calculated using actual locked rates with consumers across 35% of all mortgage transactions nationwide.
Be sure to follow our lead analyst Logan Mohtashami, who has been tracking and forecasting rates and the housing market for HousingWire since 2020. His America is Back and Six Recession Red Flag models have been acclaimed in the housing industry for their accuracy and simplicity. Logan has recently opined on what it would take for rates to fall in 2023. He followed up on this column with a guest appearance on our industry-leading podcast HousingWire Daily.
Mortgage Rates News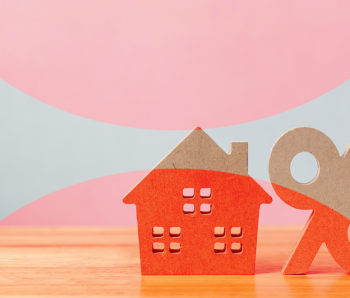 Feb 03, 2022
The average 30-year-fixed rate mortgage remained flat for the third consecutive week at 3.55% for the week ending Feb. 3, reflecting the impacts of the Omicron variant in the economy, according to the latest Freddie Mac PMMS Mortgage Survey.