Affordable Housing
Housing affordability is expected to remain a significant issue in 2022 as the nation's rental housing market tries to stabilize from lingering pandemic and housing stock issues. It has also been shown that declining affordability inhibits migration and slows job growth because qualified workers cannot move to where the jobs are. Additionally, higher construction costs and an expectation of rising interest rates will result in additional declines in housing affordability
Overall, the housing market is cooling after more than a year of frenzied sales. Even though home price levels continue to rise, we have seen two straight months of slowed home price appreciation. Homebuyers can expect to continue to pay more to buy a home throughout 2022 as a reflection of the tight inventory of properties for sale. In October, affordability reached its lowest level since 2008.
Housing affordability throughout the country will continue to be an area of focus in 2022. Demand for apartment and single-family homes continues to be significantly greater than supply, which drives competition and hurts housing affordability. Rent control policies are becoming more widespread and will continue to be utilized as a quick solution.
In October 2021, Freddie Mac announced a $3 billion bond program to support affordable homeownership and serve historically underserved markets.
The FHFA recently announced its single-family housing goals for 2022 through 2024, ensuring that Fannie Mae and Freddie Mac promote equitable access to affordable housing that reaches low- and moderate-income families, minority communities, and other underserved populations. Benchmarks for low-income purchases and very low-income purchases have been set for 28% and 7%, respectively, while the goal for low-income refinances has been set at 26%.
Latest Posts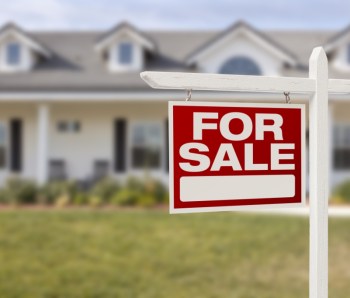 Feb 07, 2022
Homebuyers are feeling pretty pessimistic about the housing market. In January, Fannie Mae's Home Purchase Sentiment Index (HPSI) hit its lowest level since May 2020 when much of the country was still in lockdown