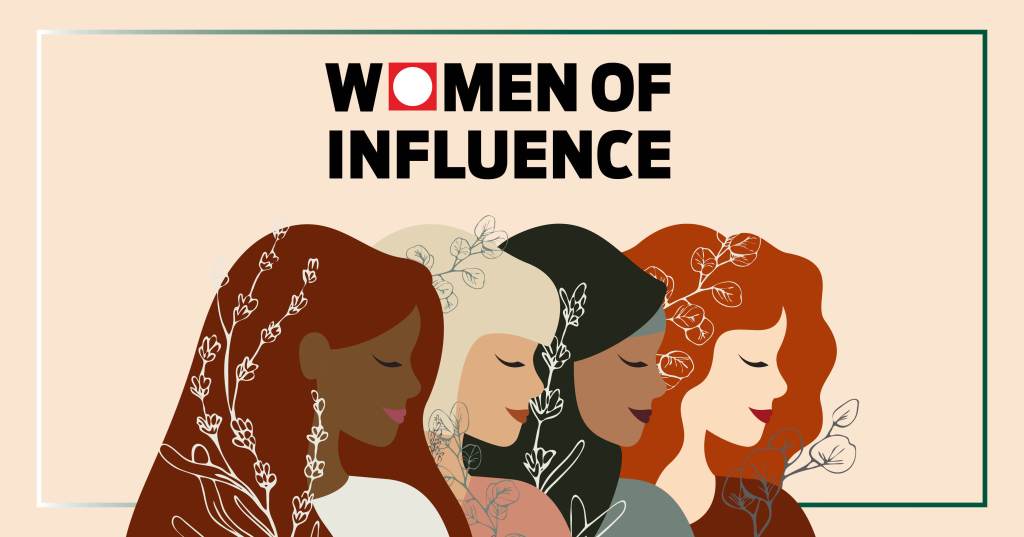 This unique annual program was the first such national effort of its kind, launched to recognize the significant contributions of women to both mortgage banking and real estate. HousingWire is honored to have led the way.
The Women of Influence program recognizes the outstanding efforts of women in driving the U.S. housing economy forward.
The honors are given to individuals who are making notable contributions to both their businesses and to the industry at-large – with a specific focus on contributions made in the most recent 12 months. Their energy, ideas, achievements, as well as commitment to excellence and progress give us a look at the future of the industry.
If you know a woman making such an impact — and it could even be you! — please submit your nomination.
Honorees will be profiled in the August issue of HousingWire Magazine and will receive ongoing recognition on HousingWire.com. Honorees will also receive a one-year subscription to HousingWire Magazine.
Program Details
The 2021 nomination period is closed. Be sure to check back next year!
Winners announced: August issue of HousingWire Magazine
Women of Influence Alumni:
Eligibility and Criteria:
First and foremost, we are looking for evidence of professional success over the last 12-months. This is not a lifetime achievement program, but we will consider lifetime accomplishments in assessing a nomination. Must work full time within the U.S. housing economy: meaning in the fields of residential mortgage lending, servicing, investments, or real estate.
Submissions are non-transferable and non-refundable.
Frequently Asked Questions:
1. What are the submission questions this year?
What's your elevator pitch? Provide us with an elevator pitch on why this nominee should be considered as a Woman of Influence.
Professional excellence and leadership. Provide examples on your nominee's professional excellence and leadership within her organization, focusing particularly on the last 12 months as applicable. You may also include any volunteer work or trade organizations she is a part of.
Contribution to your organization. Provide the reasons this person is so valuable to your organization, focusing particularly on the last 12 months as applicable, using metrics and specific examples.
2. How can I nominate someone?
Nominations must be submitted online, see above link.
3. Why is there a nomination fee?
The nomination fee ensures award winner integrity by only allowing serious candidates to be nominated, and covers editorial time. It takes a significant amount of time and resources for HousingWire's editorial team members to organize and successfully determine who will be named to this year's list.
Those selected to this year's Women of Influence will be featured in the August issue of HousingWire Magazine, and receive ongoing recognition on HousingWire.com.
4. Can I just call you or send you an email with the name of the person I'd like to nominate?
No. We need to have the form filled out, including contact information for the person you are nominating.
5. I want to nominate my boss, but would it be better if someone higher up nominated instead? Can I nominate a family member?
You can nominate yourself, a client, a family member, your boss, an employee, or an acquaintance. The most important thing is that you state a clear, business-oriented reason for the nomination.
6. How does the selection process work?
After we receive a nomination, the HousingWire editorial review board will individually read each submission to vet candidacy, and then meet as a panel to select the finalists. The review board will look for achievements and professional success over the last 12-months. We will consider lifetime accomplishments in assessing a nomination, but are more focused on recent influence and accomplishments.
7. Can I contact you to see how my nominee is doing in the judging process?
Due to the volume of submissions we receive, we cannot provide status updates. If we need any further information about your nomination, we will contact you.
8. I want to be selected for the Women of Influence program. Will it help to hire a public relations firm?
No. Publicists often submit candidates, but they do not influence the judging.
9. My nominee was not selected for this year's class of HousingWire's Women of Influence. Can you tell me why?
With hundreds of candidates and only a few spots available, many nominees will not be chosen. We cannot explain why you weren't picked because it typically won't be for any one reason, but for reasons that have to do with presenting a diverse range of professions and professionals spanning the U.S. housing economy.
Please contact Lesley Collins with any questions about this special program.
Award Materials, Licensing, Permissions, and Reprints
For additional award materials, please visit our online store here.
For award logos, permissions, and reprints, please reach out to Lesley Collins. All winners will now be provided the award logo to use as they wish to promote their win.