Sheila Bair
Sheila Bair serves as Board Chairwoman of Fannie Mae, guiding the agency to fulfill its public mission of providing mortgages to low-, moderate-, and middle-income Americans. She was appointed to that role in November 2020 – the first woman to hold that position.
Bair originally joined the Fannie Mae Board of Directors in August 2019. During her tenure, she has served as a member of the Community Responsibility & Sustainability Committee, the Nominating and Corporate Governance Committee, and the Risk Policy and Capital Committee.
Previously, Bair was the 19th Chair of the U.S. Federal Deposit Insurance Corporation, during the 2008 financial crisis. During that time, she worked to protect families during the financial crisis, while overseeing the resolution of more than 300 failed banks that went into receivership. Because of her suspicions about internal bank financial models, she helped push through the Collins Amendment to the Dodd-Frank Act, which imposes a permanent capital floor on U.S. banks based on capital requirements.
In 2008 and 2009, Forbes named Bair the second-most powerful woman in the world. Prior to her role at the FDIC, Bair served as assistant secretary for financial institutions at the US Department of the Treasury and as senior vice president for government relations of the New York Stock Exchange. 
In February 2021, Bair publicly urged investors to avoid buying Bitcoin, referencing its volatility and lack of understanding of its sustainability.
Latest Posts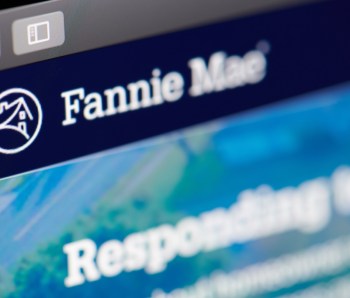 Nov 05, 2020
Fannie Mae announced Wednesday that Sheila Bair, board member and former chair of the Federal Deposit Insurance Corp. during the financial crisis, will succeed Jonathan Plutzik as chair of Fannie's board of directors.