Fannie Mae
The Federal National Mortgage Association, or as it's more commonly known as, Fannie Mae, has a history that dates back to the Great Depression in the 1930s. Established by the U.S. Congress in 1938, the enterprise was born out of a need for more financial security in the housing market after the Great Depression resulted in a surge of foreclosures. The National Housing Act of 1934, which established the Federal Housing Administration ("FHA") and the Federal Savings and Loan Insurance Corporation, was amended in 1938 to not only create Fannie Mae but also Fannie's counterpart, the Federal Home Loan Mortgage Corporation, better known as Freddie Mac. 
Fast forward to 2008 and the two enterprises were forced into the spotlight again during the Great Recession. Between an increasing number of people getting mortgages with little to no credit, a fast-growing supply of vacant homes on the market from borrowers going into default and many other factors that collided together, America's economy was in trouble and Fannie Mae and Freddie Mac were at the center of it. In the aftermath of this, the United States government stepped in and put the enterprises under conservatorship, which is how they still operate today, acting now as government-sponsored enterprises. 
In today's market, Fannie Mae buys and guarantees mortgages, working with lenders in the secondary market, meaning they don't actually originate or service the mortgages. Overseen by the Federal Housing Finance Agency, which was created in 2008 to supervise the two enterprises, Fannie Mae now operates to ensure the availability of affordable mortgage loans and maintain the 30-year, fixed-rate mortgage.
While talks heightened under the Trump Administration to remove both GSEs from conservatorship, the Biden Administration has shown no interest in continuing down that road. Instead, the current acting director, Sandra Thompson, is focused on achieving greater affordability in the housing market, expanding access to credit in underserved communities, fair lending and safety and soundness in the housing space.
Latest Posts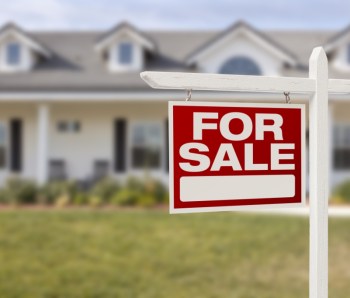 Feb 07, 2022
Homebuyers are feeling pretty pessimistic about the housing market. In January, Fannie Mae's Home Purchase Sentiment Index (HPSI) hit its lowest level since May 2020 when much of the country was still in lockdown