Guaranteed Rate, one of the nation's largest retail mortgage lenders, is looking to grow its online lending platform, and is bringing in Quicken Loans' director of mortgage banking to lead the push.
Guaranteed Rate announced Wednesday that it hired Craig Lombardi, formerly an executive at Quicken Loans, to oversee the company's loan origination from leads generated by the company's online marketing and advertising channels.
Lombardi replaces Scott Stephen, who has been promoted to chief growth officer. In this role, Stephen will "oversee the expansion of ancillary entities such as Guaranteed Rate Insurance and Ravenswood Title Company as well as other growth initiatives across the company," the company said in a release.
Stephen has been with Guaranteed Rate for six years, and according to the company, he was "instrumental" in Guaranteed Rate's naming rights deal with the Chicago White Sox, which renamed the team's stadium Guaranteed Rate Field.
Prior to joining Guaranteed Rate, Stephen (pictured right) served as the chief operating officer for Playboy Enterprises, and Yesmail.
As stated above, Lombardi (pictured left) joins Guaranteed Rate from Quicken Loans, having served as director of mortgage banking for nearly six years.
Earlier in his career, Lombardi held positions as vice president, business intelligence and sales with Protect America; director of program sales for Revana; and telesales channel manager at Clearwire.
Guaranteed Rate CEO and Founder Victor Ciardelli said that he is excited by what Lombardi will bring to the team and what Stephen will do in his new role.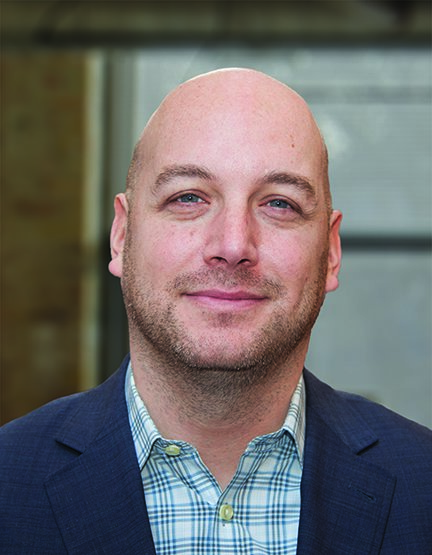 "Craig has the in-depth mortgage, sales and call center expertise necessary to leverage our platform and is the perfect choice to exponentially grow our online division," Ciardelli said. "He joins the company at the exact right time with precisely the credentials and background we are seeking for this role. Scott has done a fantastic job nurturing the online division since its inception and will be a huge asset as he transitions to focus on other strategic expansion projects."
Lombardi and Stephen both said that they are looking forward to their new opportunities.
"Guaranteed Rate is an amazing entrepreneurial success story and I'm thrilled to be a part of their next growth chapter," Lombardi said. "What really strikes me is how authentically each person lives the company's core values every day, values that I very much believe in and live myself. There is tremendous opportunity for further success and expansion with our already impressive online division team. I am excited to work with this organization and make an immediate impact."
Stephen added: "Our growth potential is limitless and I'm excited to tap into new revenue growth streams while leveraging the potential of our current entities. Guaranteed Rate is poised to continue its rapid rise and I'm honored to be a part of its history and future."