Snapdocs
Snapdocs, Inc. is a real estate technology company that provides digital loan closing software for mortgage lenders, title companies and escrow companies. The company was founded in 2012 by the company's chief executive officer, Aaron King, and is headquartered in San Francisco, California. 
Snapdocs is recognized as one of the leading digital mortgage closing solutions for eClosings, hybrid closings, and wet closings, facilitating over 100,000 real estate closings per month. It simplifies mortgage loan closings and enhances the borrower experience. The company helps lenders, title, and escrow companies, signing services, and notary publics collaborate to deliver the best signing experience to consumers.
The company maintains a database of over 80,000 notaries and real estate attorneys, who are rated and ranked according to user reviews and credentials. Its collaboration platform connects all parties along the mortgage chain and allows the transfer of loan documents and closing details. Snapdocs also automates mortgage vendor compensation for lenders, title and escrow companies.
In September 2021, Snapdocs announced a partnership with Notarize, making it easier for all mortgage-related parties to provide a true end-to-end digital closing experience. It also announced the creation of Snapdocs eVault, a solution for the secure creation, storage and transfer of eNotes and other digital mortgage documents. 
SnapDocs is working to perfect mortgage closings, using its cloud-based pay-as-you-go software to enable clients to annually provide more than five million families with unrivaled clarity and transparency in their homebuying journey. 
Latest Posts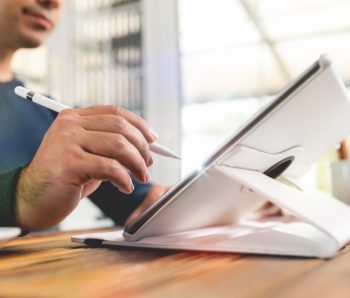 Jan 04, 2022 3:53 pm
While the benefits of eMortgages are apparent, adoption of the technology is just beginning to take off in a significant way.