Scott Durkin
Scott Durkin is the chief executive officer of New York City-based Douglas Elliman Real Estate, a company headquartered in New York City that employs more than 7,000 agents and has 113 offices in New York and throughout the U.S. He was appointed to the position in August 2021. Durkin has been an industry leader for nearly three decades and has played a key role in growing Elliman into one of the largest independent residential real estate firms in the United States.
After joining the company in January 2016 as executive vice president of acquisitions and growth, Durkin was quickly promoted to chief operating officer in October 2016, president in December 2017, and CEO in 2021. 
Throughout his rapid succession, he has overseen the company's expansion efforts in New York, Florida, California, Massachusetts and Texas, as well as restructured operations in Westchester, Connecticut and the Hamptons. He has also led the development of a more streamlined and strategic operations team, bringing together top-tier talent across a range of disciplines including public relations, marketing and technology.
Moving forward, Durkin is committed to utilizing technology to drive everything Elliman does, but the emphasis for the company's agents will always be about the relationship – agents serving as advisers and specialists, not just a salesperson.
Latest Posts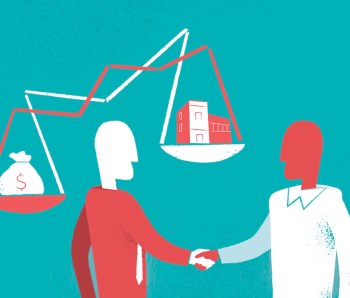 Nov 09, 2021
Luxury real estate brokerage Douglas Elliman is going to be spun off from its parent company Vector Group, the owner of discount cigarette brands and Nathan's Famous hot dogs.