Nick Bailey
Nick Bailey is a real estate industry veteran of more than 20 years, currently serving as the President of RE/MAX – a role he was elevated to in June 2021 after holding the chief customer officer title since September 2019. He leads all aspects of the RE/MAX brand and business globally, focusing on the growth and success of its membership. Before RE/MAX, Bailey was the President and CEO of Century 21 and vice president of broker relations at Zillow, among other positions.
Bailey has a reputation as a revenue-generating operations leader with a knack for increasing margins while mitigating the impact of economic change. A certified real estate brokerage manager, he has developed hundreds of multi-site franchises and is a go-to expert on the market and regal turnarounds and franchise startups.
Bailey expects 2022 to be a much more advantageous year for homebuyers due to price stabilization and competitive interest rates. He says that, as the market begins to rebalance and buyers who had been sitting on the fence enter the home buying market, the value of skilled, full-time real estate professionals will be more noticeable – even in light of technological advancements being made in the industry.
Latest Posts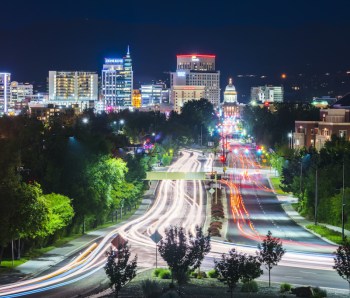 Sep 17, 2021
A housing market report from RE/MAX found that 36 of 51 metro areas had double-digit year over year sale price increases in August. Boise led the way.