HUD
Based in Washinton, D.C., the U.S. Department of Housing and Urban Development is the federal agency dedicated to addressing the country's housing needs, improving the nation's communities, and enforcing fair housing laws. It is led by HUD Secretary Marcia Fudge, who was appointed to the position in February 2021. The stated mission of the organization is to create strong, sustainable, inclusive communities and quality affordable homes for all.
Shortly after President Biden's inauguration in January 2021, the President issued a memorandum ordering HUD to "take all steps necessary" to examine the effects of the 2020 disparate impact rule. In June, HUD published a proposal that would repeal the 2020 disparate impact rule and restore the 2013 discriminatory effects rule. HUD stated that the 2013 rule more effectively eliminated discriminatory practices from the housing market, making it easier to establish that a policy violates the Fair Housing Act.
The 2013 disparate impact rule, enacted by President Obama, made it possible for lenders, landlords, and other housing providers to be held liable for discrimination against protected classes even if they did not legitimately intend to discriminate.
HUD has placed a strong emphasis on fair lending, reinstating the Affirmatively Furthering Fair Housing rule in June after it had been overturned during the Trump administration. It stated that the AFFH serves as a mandate to purposefully undo patterns of segregation and discrimination that have taken place historically. 
Latest Posts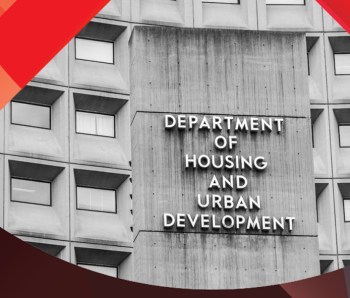 Feb 07, 2022
In recent months, HUD investigators have made redlining cases a departmental priority, according to interviews with attorneys. Here's what those interviews have revealed when it comes to the department's priorities.