Dan Gilbert
Dan Gilbert is the founder and chairman of Rocket Mortgage, the largest mortgage lender by volume in the country – which was previously known and recognized widely as Quicken Loans. Rocket Mortgage employs nearly 30,000 employees in multiple hubs around the country.
Gilbert originally founded Rock Financial in 1985 when he was 22 years old. He was a pioneer in the mortgage space, becoming one of the earlier adopters of online lending. He introduced Mortgage in a Box in 1996, which was the precursor to today's centralized online model. Under Gilbert's leadership, Quicken Loans became the first mortgage lender to offer a mobile app – called Rocket Mortgage – in 2011. Because of the rapidly growing popularity and consumer awareness around the product, the company went away from the Quicken Loans name and rebranded itself as Rocket Mortgage in 2021.
Gilbert is also an active investor in fintech, sports-related and consumer-direct companies, in addition to owning the Cleveland Cavaliers of the NBA. 
In March 2021, Gilbert and his wife, Jennifer, announced a donation of $500 million over 10 years to the City of Detroit, with the goal of reversing years of declining property values and structural, systemic issues and dire poverty within the city's neighborhoods.
Latest Posts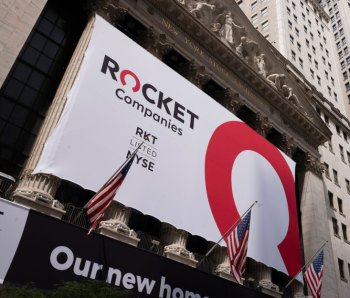 Dec 08, 2021
A pension fund in Detroit has withdrawn a lawsuit filed only two weeks ago that accused Rocket Companies Chairman Dan Gilbert of insider trading.