On Thursday, Wells Fargo announced that Jeff Smith has been promoted to lead the big bank's home lending servicing efforts.
Smith succeeds Perry Hilzendeger, who was promoted in March to lead Wells Fargo's home lending retail originations.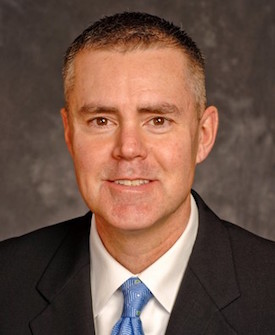 "Our servicing team plays a critical role in helping our customers through their homeownership journey, and Jeff is uniquely qualified to build on the momentum and solid foundation that is already in place," said Michael DeVito, head of Wells Fargo's home lending business.
"He has a proven track record of leading high-performing teams, hands-on experience managing large customer-support organizations, and strong relationships across Wells Fargo and our industry. These strengths, combined with his deep operations and risk management experience, will help us continue to evolve our business with the customer at the center of every interaction," DeVito added.
Prior to his promotion, Smith was responsible for servicing and customer excellence risk at the bank's consumer lending real estate compliance and operational risk group. Smith, who has more than 30 years of experience in financial services, joined Wells Fargo in August 1997.
More: