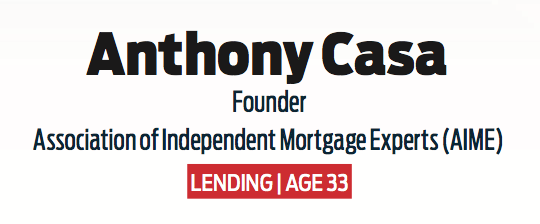 Creator of the BRAWL (Brokers Rallying Against Whole-tail Lending) movement and AIME (Association of Independent Mortgage Experts), Anthony Casa has created platforms to empower brokers and bring change, in terms of policy and business practices, within the industry.
Within 30 days of its inception, BRAWL had a following (in terms of email distribution list) of 897 people.
Casa also serves as president of Garden State Home Loans where he defends independent mortgage brokers and speaks out against undesirable business practices of "whole-tail" lenders that take advantage of businesses by stealing clients.
Casa formed AIME as an alternative to NAMB, establishing it as a community-growing platform where members have exclusive benefits, share ideas among mortgage professionals nation-wide and receive progressive legislative and social education and advocacy. AIME is working to rebrand independent mortgage brokers as "mortgage advisors" in the public eye, targeting homebuyers, Realtors, builders, financial advisors and real estate attorneys.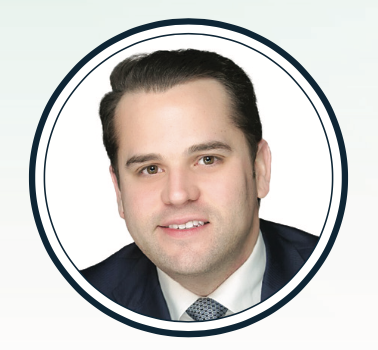 WHAT'S THE BEST PIECE OF ADVICE YOU'VE EVER RECEIVED?
There are no shortcuts to success. There is only hard work, relentless effort and doing great work over and over again. This advice has stuck with me throughout my career and is in the DNA of any organization I have been a leader of.
More: