Back in the summer of 2011, Aman Makkar stepped down as CEO of AppraiserLoft, a former national provider of collateral valuations services. Shortly after that, the company went under, closing its doors for good and taking Makkar down with it.
Or so we thought.
When the company closed its doors, it owed more than $3 million to appraisers for property valuations. Those invoices were never paid, to the knowledge of HousingWire.
As it turns out, Makkar has since resurfaced, this time setting his sights on potentially illegal apartment rentals in Santa Monica, California.
Living at Santa Monica, an apartment complex in Santa Monica, California, recently had this review posted to Yelp, complaining that Airbnb rentals are a rising concern in the complex, and that the apartment management has done nothing to stop it, claiming it doesn't have the resources.
Click to Enlarge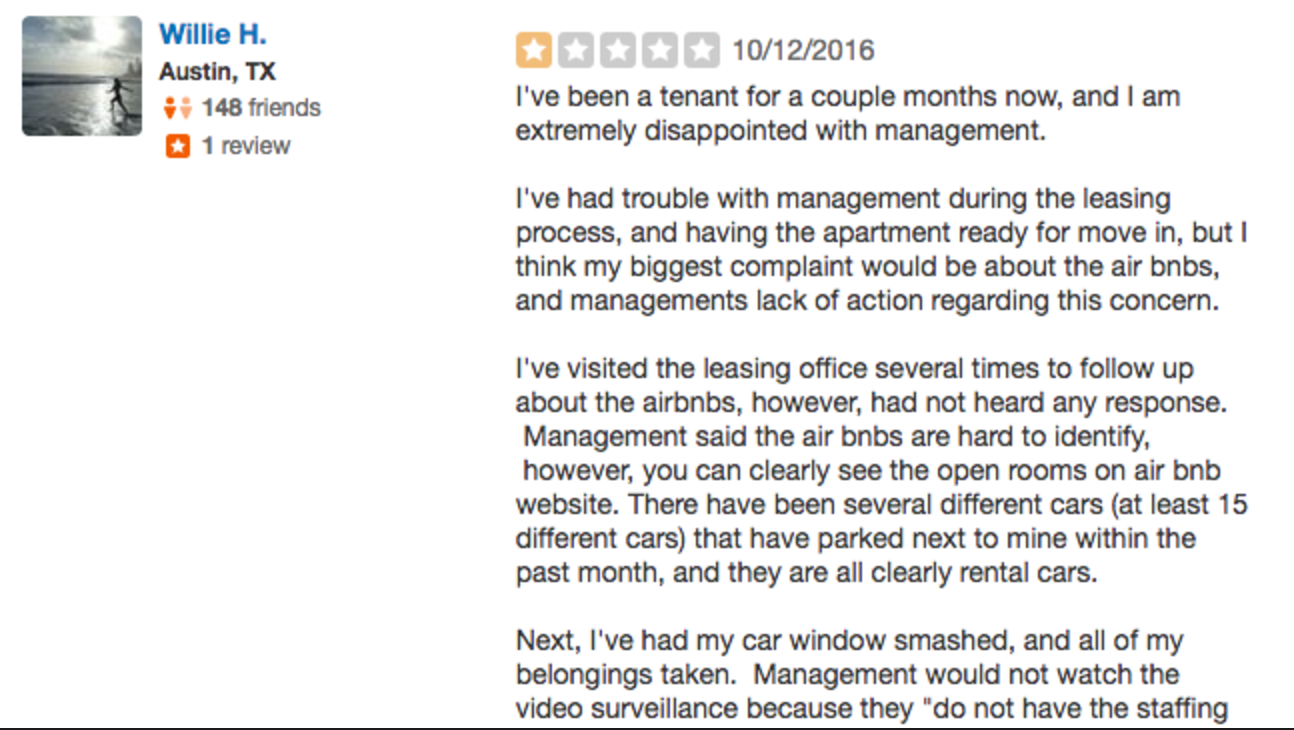 But why would they stop it? There is actually reason to believe the complex could part of a bigger circle to cash in on short-term rentals.
The listings, such as this one, are posted by a woman with the username "Cali." However, closer examination shows Cali is actually Harpreet Makkar, who uses the limited-liability company Revestment to run these listings. Harpreet Makkar, owner of Revestment, is also Aman Makkar's wife.
In an Airbnb review of a Parisian flat rented by "Cali," and dated November 2015, the landlord who rented to "Cali" said: "I definately recommend Hp Makkar as your next guest. Merci Hp Makkar." Then sometime between June 2016 and May 2017 "Hp" changed her Airbnb avatar to "Cali."
Today, a search of business records indicates Makkar's business, Revestment, remains listed along with AppraiserLoft and three other companies, The Reverse Review, NRM Ventures and LiveValuation Magazine as registered at a home address – presumably that of the Makkars.
Publicly, Aman Makkar claims founder credit for Revestment, too. His bio, however, does not include his time as head of AppaiserLoft:
Click to enlarge: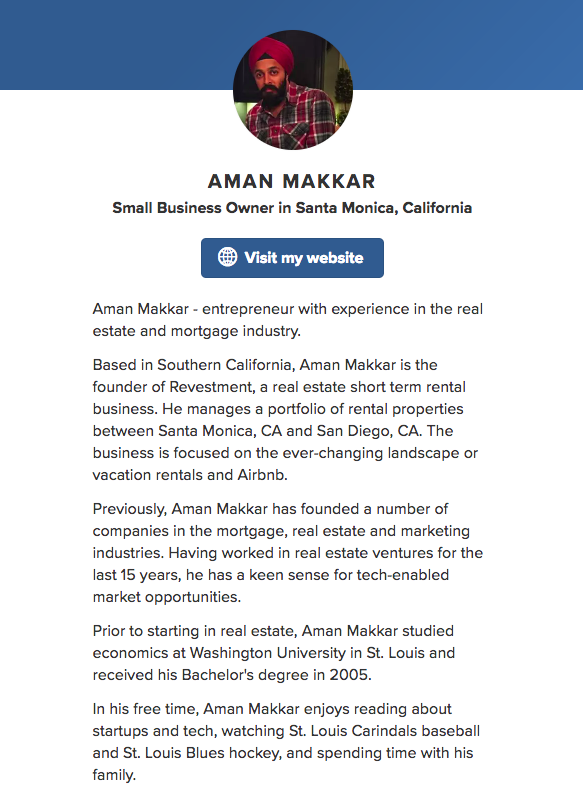 Harpreet Makkar's listings show she has a partner in her Airbnb listings – a user listed only as Michelle.
Click to Enlarge

Here's another look at Michelle below, the second woman from the left, and a leasing agent for Gibson Santa Monica. Both Gibson and Living at Santa Monica are owned by the same company – Alliance Residential Company.
Click to Enlarge

Is the apartment complex involved in the short-term rental scheme, and could that explain its lack of action towards the violators? Or is this all one huge coincidence?
Living at Santa Monica has not responded to HousingWire's requests for a comment. Alliance Residential was made aware of the HousingWire investigation via an email to the company's listed press contact.
And while the apartment's involvement is still a bit murky, it is clear that the Makkars would be violating Santa Monica's short-term rental regulations, if the rental duration were to last under 30 days.
On June 12, 2015, the city passed an ordinance prohibiting vacation rentals. This is how the city defines vacation rentals:
A Vacation Rental is a rental of any dwelling unit, in whole or in part, to any persons for exclusive transient use of 30 consecutive days or less, whereby the unit is only approved for permanent residential occupancy and not approved for transient occupancy. The guest enjoys the exclusive private use of the unit.
A HousingWire investigation found that many of the Airbnb users at the complex were clearly staying less than 30 days, confirming the complaints from users on Yelp, and some of the apartments, owned by "Cali" are advertised on the app.
HousingWire messaged "Cali" privately, explaining we only need a room for a few days, and asking if we can "work something out."
She agreed.
Other cities such as New Orleans began cracking down on Airbnb violations, however that has proven difficult, and the city is continuing to improve its system to find the violators.
Despite Aman Makkar stepping down as CEO and the closing of his former company, AppraiserLoft, a look inside his house shows he's still been living the high life.
Zillow's Zestimate tool estimates his San Diego home price at $2.6 million.
As for long-term residents of Living at Santa Monica, life is not nearly as good.
More: