Executive Conversations is a HousingWire web series that profiles powerful people in the financial industry, highlighting the operations and the people that make this sector tick. In the latest installment, we sit down with Richard Izen, executive vice president of sales and marketing at Arch MI, to see how the latest entrant into the mortgage insurance business is going to navigate the Private Mortgage Insurance Eligibility Requirements announced yesterday.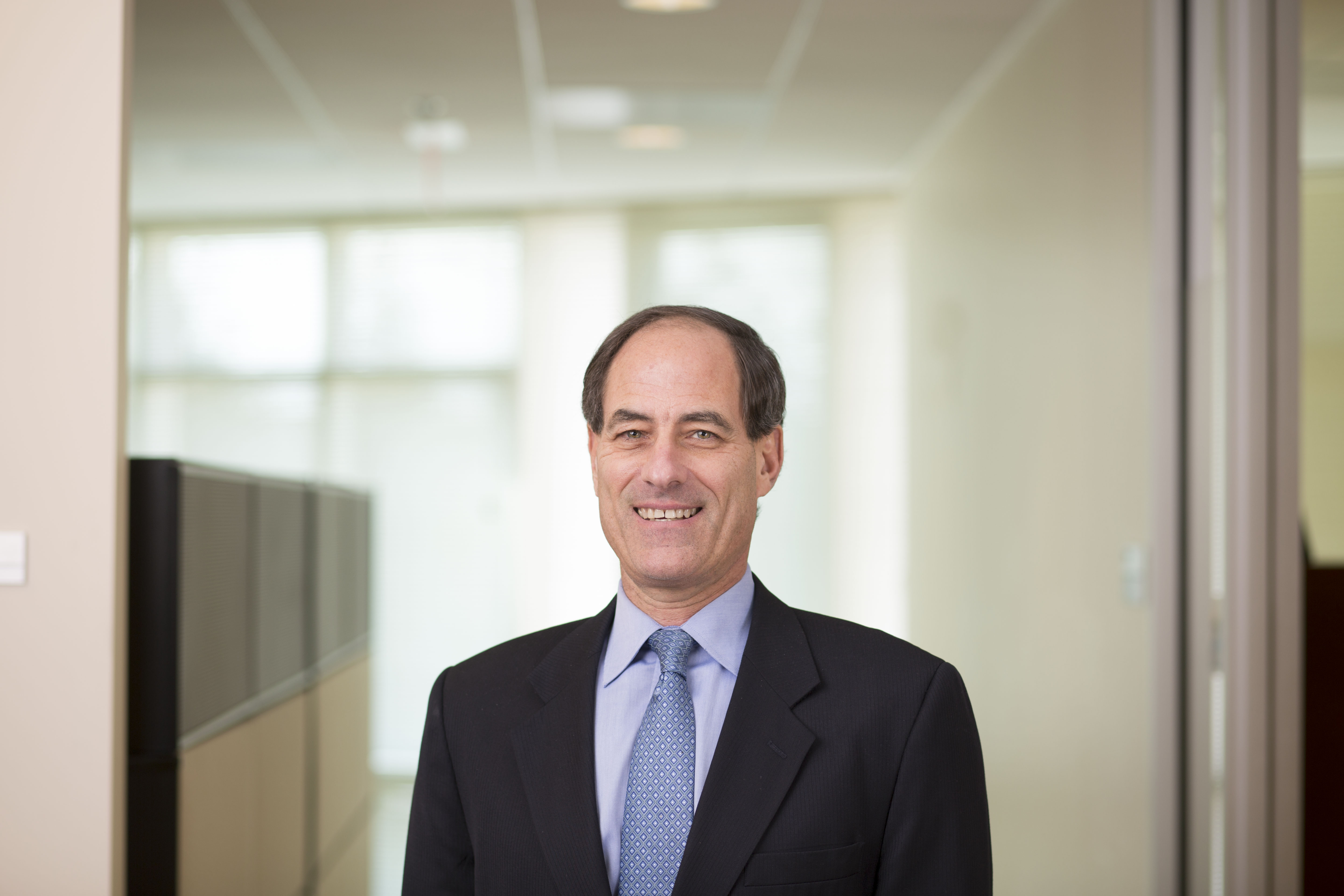 Q.Why did Arch Capital recently launch Arch MI, the newest entrant to the mortgage insurance space?
Arch Capital Group Ltd., Arch MI's ultimate parent, is a global family of multi-line insurance and reinsurance companies. Since its formation in 2001, Arch Capital has been a leader in identifying and serving constrained or underserved financial markets. Mortgage insurance (MI) is a case in point. In response to the MI industry's severe capital constraints, Arch Capital provided critical insurance and reinsurance capacity to the industry and the residential mortgage secondary market. Based upon its role during and after the housing crisis, it was natural for Arch Capital to become a direct provider of MI when that opportunity recently arose.
Q. Is Arch MI a startup?
No. In January 2014, Arch Capital acquired CMG Mortgage Insurance Company (CMG MI), the leading provider of mortgage insurance to credit unions, and the technology platform of PMI Mortgage Insurance Co. (PMI). By marrying these unique assets, Arch Capital acquired a state-of-the-art mortgage insurance operation, which it renamed Arch Mortgage Insurance Company. Arch MI will continue to serve its credit union customers while expanding its reach to banks and mortgage lenders and investors.
Q. Why did Arch Capital acquire CMG MI rather than start its own mortgage insurer?
Since it began to provide needed MI capacity to mortgage market participants, Arch Capital has been keen to broaden its MI role. The acquisition of the CMG MI and PMI assets allowed Arch Capital to do just that in a remarkably efficient and comprehensive way. The acquisition at once gave Arch MI an established 50-state mortgage insurance platform, quality MI portfolio, CMG MI's wonderful credit union customer base, and an experienced team of mortgage insurance professionals. With these tools, Arch MI was ready on day one to continue to provide superior service to its existing credit union customers and roll out the high-quality products and services to traditional mortgage lenders and investors.
Q. What kind of reception have you had from the industry so far?
I think everyone in the industry – credit unions, traditional mortgage lenders, investors, and regulators – welcomes the additional MI capacity provided by Arch MI. The industry also appreciates that Arch MI doesn't have a troublesome legacy portfolio, but does have the support of a highly rated, well-diversified parent. Arch MI's positive reception underscores the growing consensus that a multi-faceted, financially strong MI can, should and will play an important role in the mortgage and housing markets of the future.
Q. What does Arch MI bring to the table from a lender's point of view?
We bring the strength of a new entrant, backed by a strong parent, combined with the superior service and ease of use of an experienced MI.
Arch MI offers lenders the chance to partner with a financially strong and sophisticated MI counterparty. When it became part of the diversified Arch Capital family, S&P raised Arch MI's financial strength rating from BBB- to BBB+. With capital from its new parent, Arch MI's risk-to-capital ratio is now one of the lowest in the MI industry. In addition, Arch MI's credit union mortgage portfolio is now profitable and, in any event, performed better than any other U.S. mortgage insurer.
Importantly, lenders will in no way sacrifice service quality or innovation by partnering with the new entrant, Arch MI. Arch MI's technology and team of professionals were ready on day one to deliver turnkey service. That's a good thing, too, as lenders don't have time to spare and need fast, streamlined MI solutions. From its first day:
Arch MI's origination and servicing platform had connectivity with 95% of the industry's loan origination systems.
Arch MI was an approved MI by both Fannie Mae and Freddie Mac and fully connected to both GSEs (our MI code is 38). As a result, eligible loans insured by Arch MI can be sold to the GSEs as soon as they're approved.
Arch MI offered a delegated program to afford lenders maximum flexibility and freedom in underwriting insured loans.
Arch MI fielded a team of 300 MI professionals, all deeply familiar with our mortgage customers' needs and particular systems requirements.
Finally, in the near future, Arch MI will draw upon the financial expertise of Arch Capital and its subsidiaries to offer tailored and market-leading products and services to lenders and investors.
Q. What teams do you have in place to support customers?
Arch MI is fully staffed to meet all the needs of its existing credit union and new bank customers. In the field, the dedicated credit union sales staff of CUNA Mutual experts remains unchanged. On the traditional banking side, Arch MI has created a deeply experienced sales team that serves both national and regional lenders.
At Arch MI's headquarters in Walnut Creek, California, risk management and product development experts are ready to develop tailored programs to support individual lenders' needs. And, whether in the field or at headquarters, our operations are based upon market-leading IT that allows us to provide our products and services via sophisticated but easy to use technology interfaces.
Q. What are Arch MI's competitive advantages?
In selecting Arch MI, lenders and investors get the best of both worlds. They partner with a new entrant that is financially strong, without having to skimp on MI service quality, IT reliability or product innovation. Arch MI is the go-to MI because it offers the complete package: financial strength, state-of-the-art technology, and the financial sophistication and innovation that comes from being part of the successful Arch Capital family
Q. What impact will the recently released proposed GSE rules for mortgage insurers have on Arch MI and the MI industry?
The draft Private Mortgage Insurance Eligibility Requirements (PMIERs) recently published for public comment by the GSEs and the FHFA will, once effective, set new financial standards for the MI industry. For the first time, the GSEs will require MIs to hold specific levels of assets based on recognized risk factors. Essentially, mortgage insurers will be required to maintain higher asset levels to support insured loans. We fully support these important efforts by the GSEs and FHFA to set standards for approved mortgage insurers. Indeed, we welcome the new standards in the draft PMIERs as a prudent means of ensuring that approved mortgage insurers have the necessary available assets and financial strength to fulfill their contractual obligations to pay claims in a wide range of macroeconomic conditions. We believe that the new standards, once effective, will help provide confidence to market participants and policy makers regarding the long-term value of mortgage insurance.
Arch MI announced on July 10, 2014, that if the PMIERs' new draft financial requirements for MIs went into effect immediately, Arch MI would meet the new requirements in their current form. We are gratified that Arch MI's financial strength allows us to meet the draft financial standards today. Accordingly, we are well-positioned now to meet the needs and counterparty demands of our customers.
More: