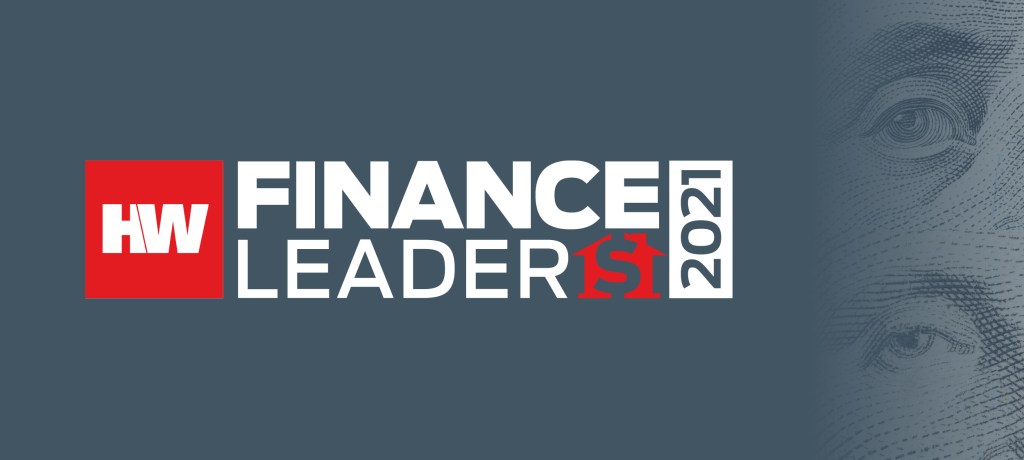 HousingWire's Finance Leader award recognizes outstanding performers in the finance space. The 2021 winners demonstrated their worth in the crucible of 2020 — navigating through shut-down orders and liquidity concerns before pivoting quickly to respond to record-low interest rates.
Those rates resulted in record-setting volume for real estate and mortgage companies, and a whole new set of challenges for their finance leaders. From scaling staff to taking companies public, these executives are the ones who are driving financial performance, expanding margins, improving liquidity, helping their businesses access the capital markets, and most importantly, moving the housing economy forward. We're excited to honor HousingWire's first class of finance heavy-hitters.
See below for HousingWire's 2021 list of Finance Leaders, and click through for full profiles on each winner that detail their impressive accomplishments.
| Name | Job Title | Company Name |
| --- | --- | --- |
| AJ George | Chief Administrative Officer | CMG Financial |
| Alex Seavall | VP of Business Development and Acquisitions, Chief Financial Officer | HomeServices of America |
| Ann Yett | Chief Financial Officer | Keller Williams Realty |
| Bob Telles | Chief Financial Officer | American Financial Network |
| Brett Stefanski | SVP of Finance | Draper and Kramer Mortgage |
| Catherine Dondzila | Chief Financial Officer | NewRez |
| Chad Rogers | Chief Financial Officer | Intercap Lending |
| Chao Deng | Chief Financial Officer | NewDay USA |
| Charlotte Simonelli | EVP, Chief Financial Officer and Treasurer | Realogy |
| Daniel Perotti | Senior Managing Director and Chief Financial Officer | PennyMac |
| Dawn Hill | Chief Financial Officer | Royal Pacific Funding |
| Donnie Martin | EVP, Director of Warehouse Lending | Texas Capital Bank |
| Emanuel Santa-Donato | VP, Capital Markets and Lead Acquisitions | Better.com |
| Gary Malis | Chief Strategy and Capital Markets Officer | Paramount Residential Mortgage Group |
| Greg Brown | Chief Financial Officer | Academy Mortgage Corporation |
| Hance Thurston | Head of Capital Markets | Southern Trust Mortgage |
| Jason Obradovich | Chief Investment Officer | New American Funding |
| Jeff Whiteside | Chief Financial Officer and Chief Collaboration Officer | eXp World Holdings |
| Jeremy Collett | Executive Director, Capital Markets | Guaranteed Rate |
| John J. Lynah | Mortgage Equity Partners | Chief Financial Officer |
| Josh Woodward | Chief Financial Officer | Lima One Capital |
| Julie Messina | VP, Secondary Marketing Manager | LHM Financial Corporation |
| Julie Booth | Chief Financial Officer and Treasurer | Rocket Companies |
| Karri Callahan | Chief Financial Officer | RE/MAX Holdings |
| Ken Torre | EVP, Capital Markets | First Guaranty Mortgage Corporation |
| Margaret Dellafera | Managing Director | Credit Suisse |
| Maria Fregosi | Chief Investment Officer | Homepoint |
| Mark Miller | Chief Revenue Officer | Taylor Morrison Home Funding |
| Marty Bozarth | EVP, Chief Financial Officer | Baird & Warner |
| Matt Garlinghouse | EVP, Capital Markets | Cherry Creek Mortgage |
| Max Slyusarchuk | CEO and Founder | A&D Mortgage |
| Michael Fontaine | Co-President and Chief Operating Officer | Plaza Home Mortgage |
| Michael Delehanty | Chief Financial Officer | Mountain West Financial |
| Mike Patterson | Chief Operating Officer | Freedom Mortgage |
| Mike Kennemer | Mid America Mortgage | Chief Financial Officer |
| Nelson De Leon | Chief Operating Officer | Homeowners Financial Group |
| Patrick Flanagan | Chief Financial Officer | loanDepot |
| Quinn Brown | Chief Financial Officer | Axia Home Loans |
| Thanh Roettele | Managing Director | JPMorgan Chase |
| Timothy Forrester | EVP, Chief Financial Officer | United Wholesale Mortgage |